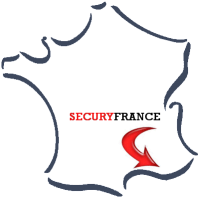 Nowadays, what do firms, trades or private individuals who want to protect themselves need?
Why?
Because
Secury
france is your ideal partner!
Who is
Secury
france and how can it be useful?
Our services
According to the statistics of I.N.D. (National Institute of Criminality), in 2012, in our country, there was, every 90 seconds, one of the acts below: different attacks different thefts different damages different breaking & entering stick up The worst is that this problem should increase in the months and years to come, that's why Securyfrance […]
Read More>>
Clients & Partners
Some customers and partners CITROEN SMART NICE BANQUE LCL BANQUE CIC BANQUE POPULAIRE INTERMARCHE CARREFOUR SUPER U LES OUTILS DE LA COMMUNICATION ALCASAP
Read More>>
Established on Côte d'Azur for 10 years, SECURYFRANCE is the specialist and an effective partner in security for firms, trades and private individuals. For 10 years, we have provided experts to our customers. Men and women of quality. We are aware that nowadays, our customers need experienced, discreet and professional men and women. So our priority will be to offer our experience and our expertise.
Note that if you want a quote, we supply free after designation ie the market (location, number of agents, function (s) of agents, time, duration of the contract).